Welcome to Miss Zurek's Third Grade Class!!!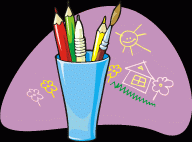 Contact Information
Leggee Elementary School
13723 Harmony Rd.
Room # 304
Phone: (847)-659-6200
Questions??? Email me at: kzurek@district158.org
Third Grade Goodies
Our Class Rules
Dates to Remember
Cool Websites
Curriculum Corner

Thanks for checking out what's happening in Third Grade...please come back soon and look for new updates!!!